VMI - Vendor Managed Inventory
VMI - Vendor Managed Inventory
A $5,000 Value - FREE! *
Today many EPSI customers enjoy the benefits of our VMI program. The high price of procurement demands that they embrace a more efficient process, one that reduces total cost and creates value. EPSI's supply chain and logistics team will help map your existing processes, analyze work functions and recommend changes and improvements. The resulting strategies help drive profitability.
With EPSI as your supplier, the products, services and people you need are as close as our nearest branch. We tailor our inventory to meet your requirements. Our expertise in storeroom and inventory management will enable you to eliminate duplicate, excess, and obsolete products.
Unlike other companies that simply want to take an order, we work closely with you – like an extension of your internal resources – to solve your specific inventory challenges. EPSI's VMI program allows you to focus on your competencies while reducing inventory levels, freeing up cash flow and saving time.
Reasons to join our VMI Program
On-site masking expertise
Zero stock outages
Free inventory bins and shelving
Instant delivery
No freight charges
Reduction in inventory SKUs
No shut-down time for lack of masking
Ease of doing business
Free inventory maintenance
No duplicate inventory items
Reduced cost of doing business
Just in Time (JIT) inventory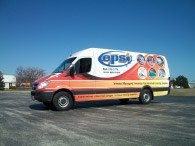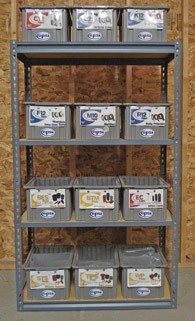 Program includes free 3' x 5' shelf, 12 inventory bins and initial setup.